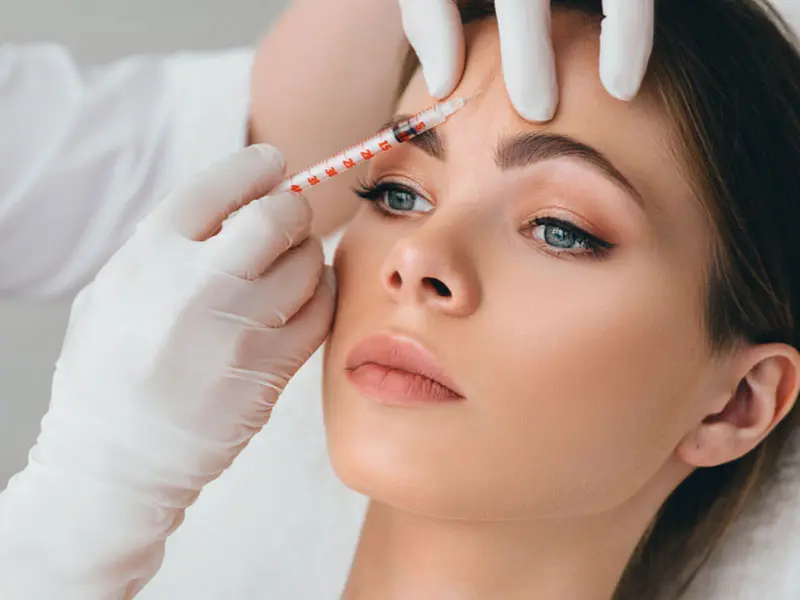 What Is Botox?
Our clinic offers Botox & fillers performed by Dr. Simon Bachir, MD, a board-certified surgeon with years of experience & expertise.
Botox is the fastest & most efficient treatment for moderate & severe frown lines, crow's feet, and forehead lines to add youth to your look. The treatment takes minutes to complete and 1-2 days to show results.
We offer fillers of proven clinical results with deep knowledge of applications to all parts of your face & neck.
A variety of fillers removes wrinkles & fine lines in the forehead, jawline, lips, nasolabial folds, chin, marionette, cheeks & neck. They tighten saggy skin & remove dark circles nder the eyes.
To help prevent migraine headaches before starting, the Botox is injected into the forehead, bridge of the nose, the temples, the neck, the back of the head, and just above the shoulder blades. The relief from the migraines varies in time in different individuals. It's usually between 10 to 14 days or longer. In some, the relief, may come more noticeably after the second treatment.
Botox injections are also effective in relieving the pelvic plains in female patients suffering from endometriosis. For the treatment of temporomandibular joint (TMJ), Botox is effective in relieving symptoms and results can last up to five months.
Botox for Excessive Sweating
Botox injections are most effective for the treatment of Hydronephrosis, also known as "excessive sweating". This treatment option for heavy sweating is done with injections of a botulinum toxin known as Botox. Botox is FDA-approved for treating excessive sweating of the underarms and, in some individuals, also used on the palms of the hands and soles of the feet.
Botox prevents the release of a chemical that signals the sweat glands to activate. For effective results, the treatment may need to have several treatments of Botox injections with the results lasting for up to a year.
Start Your Transformation Today!